Flexible™ Bottle CLEAR PP Blue Star 250ml
<! –– Bazaarvoice Shopify Integration Version 2.1 ––>

The Pigeon Flexible™ Clear Bottle is a 250ml baby bottle featuring a slim neck with an attractive blue star design. Use with Pigeon Flexible Peristaltic Teats. 
Made from clear, light-weight plastic, the Flexible™ Crystal PP bottle has a streamline shape and is suitable for regular to high use.
The Flexible™ CLEAR PP Blue Star 250ml baby bottle offers unique features only available with the Flexible™ Peristaltic baby bottle range. Featuring a slim neck teat with double thickness and added elasticity, the Flexible™ CLEAR PP 250ml baby bottle encourages easy latching. Each Flexible™ Peristaltic baby bottle teat also includes a unique venting system which helps minimise swallowed air and help reduce colic in babies.
The Flexible™ PP baby bottle is BPA and BPS free.
Bottle capacity: 250ml. Teat size M, round hole, 4+ months
Blue star design
Clear, light weight plastic
Streamline shape
Regular to high use
M teat - round hole, 4+ months
Shipping
We offer free shipping for orders over a various thresholds and charge a flat rate of $12.50 for all other domestic deliveries.
Please allow up to 3 days for metro delivery and up to 6 business days for regional delivery.
Returns
At Pigeon, we are happy to offer you a return for change of mind within 14 days of delivery, on most full price items.
Visit our Shipping and Refund Policy pages for full information.
FREQUENTLY ASKED QUESTIONS
FREQUENTLY ASKED QUESTIONS
How do I know if this is the best bottle for my baby?
Pigeon Baby offers a wide range of baby bottles with different teats flows, bottle sizes and bottle materials. To ensure you select the perfect bottle for you and your baby, discover our baby bottle guide.
Can I use a 250ml baby bottle with a newborn?
Baby bottles are available in many sizes. For example 160ml or 250ml baby bottles. Most babies will progress to larger sizes as they age. For a newborn baby we would recommend using a smaller sized bottle to begin with.
Which teats is this baby bottle compatible with?
PP vs PPSU baby bottles - what's the difference?
Polypropylene (PP) is a light-weight plastic material, perfect for low to regular use. PP has a shorter shelf life compared to PPSU.
Polyphenylsulfone (PPSU) is a medical grade plastic. Naturally honey toned in colour and suitable for high use. With similar qualities to glass bottles, PPSU baby bottles have a longer shelf life.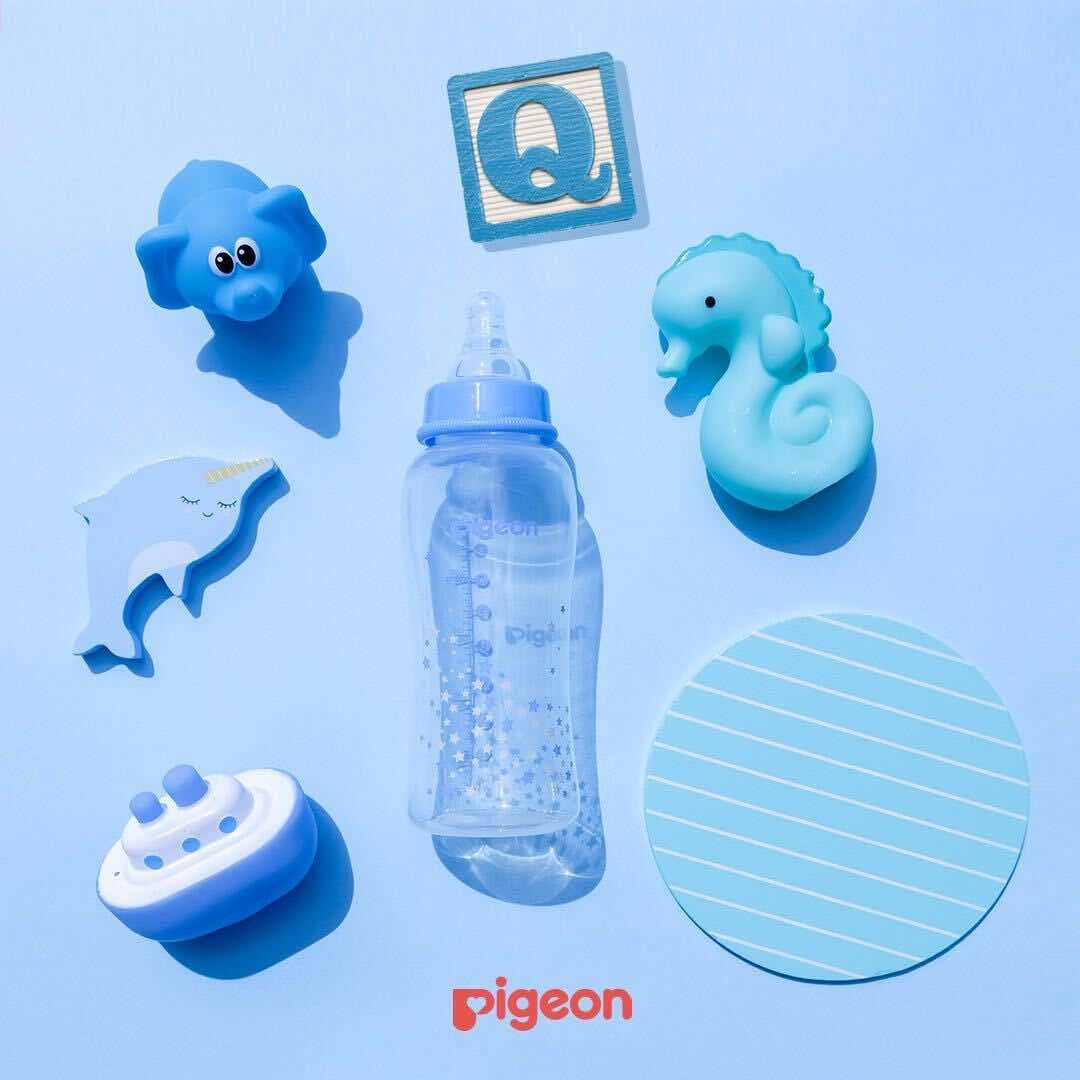 <! –– Bazaarvoice Shopify Integration Version 2.1 ––>