Flexible™ Bottle GLASS 240ml
<! –– Bazaarvoice Shopify Integration Version 2.1 ––>

The Pigeon Flexible™ Glass Bottle is a slim neck bottle for use with Flexible™ Peristaltic Teats.
Made from glass, Flexible™ Glass bottles have excellent transparency and offer years of use.
The Flexible™ 240ml glass baby bottle is supplied with a Flexible™ Peristaltic teat. The Flexible™ Peristaltic teat has a slim neck, which is different to the Pigeon SofTouch™ Peristaltic bottle. Made with double thickness material, the Flexible™ Peristaltic teat encourages seamless latching. The Flexible™ Peristaltic bottle offers a unique venting system which helps minimise swallowed air and colic in babies.
The Flexible™ glass baby bottle is BPA and BPS free.
Bottle capacity: 240ml. Teat size M - round hole, 4+ months
Excellent transparency
Best plastic alternative
Years of use
M teat - round hole, 4+ months
Shipping
We offer free shipping for orders over a various thresholds and charge a flat rate of $12.50 for all other domestic deliveries.
Please allow up to 3 days for metro delivery and up to 6 business days for regional delivery.
Returns
At Pigeon, we are happy to offer you a return for change of mind within 14 days of delivery, on most full price items.
Visit our Shipping and Refund Policy pages for full information.
FREQUENTLY ASKED QUESTIONS
FREQUENTLY ASKED QUESTIONS
Why are glass baby bottles better?
Glass baby bottles are easier to clean than plastic because they are less likely to develop scratches that could hold on to odors and residue.
They also contain no harmful chemicals, so there is no need for you to worry about chemicals leaching into your baby's milk.
Do baby glass bottles break?
Modern glass feeding bottles are safe and won't break when dropped or thrown on the floor. Most of today's glass bottles are made of sturdier glass that can also handle rapid changes in temperature, such as when warmed up.
Which teats is this bottle compatible with?
Is this bottle suitable for formula feeding?
Yes, the Pigeon Flexible range of bottles and teats is ideal for formula feeding. If you are planning to breast feed we recommend taking a look at our SofTouch range of glass baby bottles.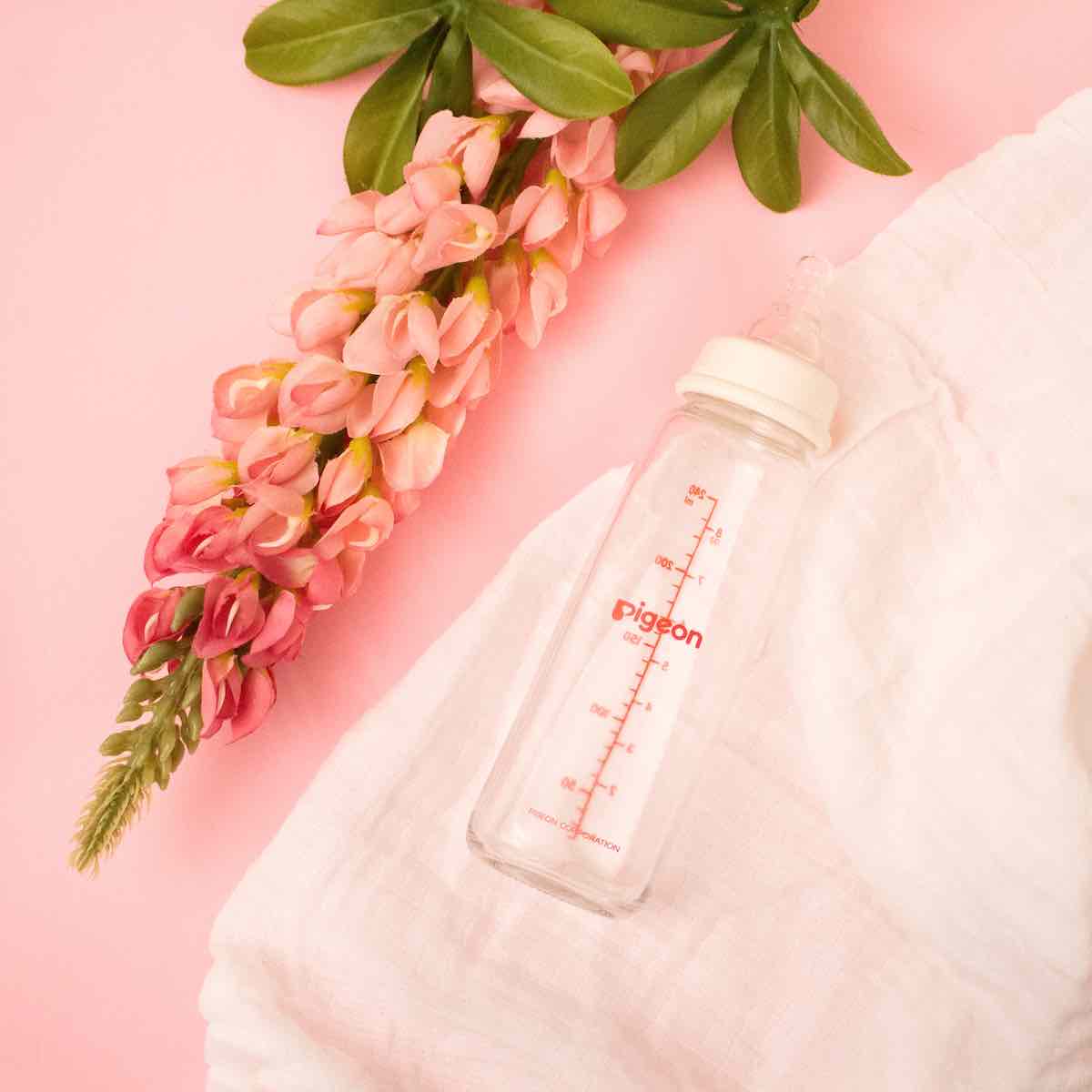 <! –– Bazaarvoice Shopify Integration Version 2.1 ––>