Breastmilk Storage Bottles (wide neck)
<! –– Bazaarvoice Shopify Integration Version 2.1 ––>

Pigeon Breastmilk Storage Bottles are a convenient way to store and feed breastmilk.
Breast milk bottles product features
Wide neck design
Use with Pigeon SofTouch™ Peristaltic PLUS teats
Store in the fridge or freezer
3 bottles per pack
Shipping
We offer free shipping for orders over a various thresholds and charge a flat rate of $12.50 for all other domestic deliveries.
Please allow up to 3 days for metro delivery and up to 6 business days for regional delivery.
Returns
At Pigeon, we are happy to offer you a return for change of mind within 14 days of delivery, on most full price items.
Visit our Shipping and Refund Policy pages for full information.
FREQUENTLY ASKED QUESTIONS
FREQUENTLY ASKED QUESTIONS
How long does breast milk last in the freezer?
According to the ASN (Australian Breastfeeding Association), freshly expressed breastmilk can be stored for 2 weeks in freezer compartment inside refrigerator (-15°C), or for 3 months in freezer section of refrigerator (-18°C).
Which materials are used in Pigeon Breastmilk Storage Bottles?
The bottle and cap are made using Polypropylene coupled with a Silicone sealing disc.
Do you need to sterilise breast milk storage bottles?
Yes - it's recommended to sterilise all baby bottles and feeding accessories for the first 12 months.
How many breast milk storage bottles do you need?
It really depends on personal preference. Our community of mums say it is good to have three storage bottles - one for use now, one for storage in the freezer and one that needs to be washed.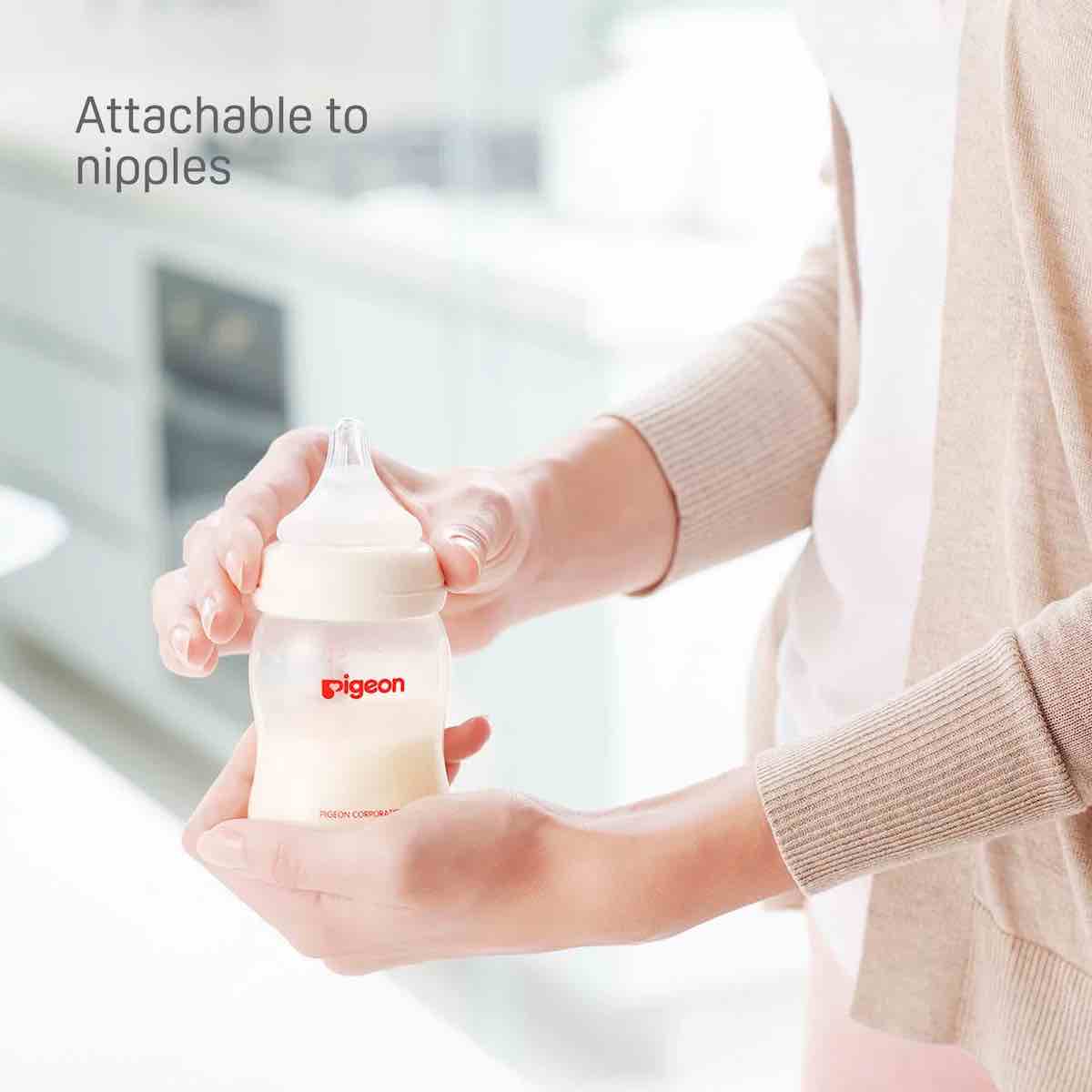 <! –– Bazaarvoice Shopify Integration Version 2.1 ––>